LEARN HOW TO GET RESULTS LIKE THESE
FROM YOUR FACEBOOK AD CAMPAIGNS:
Are you sick of spending time posting on your Facebook page and seeing little or no results from all your hard work?
Whether your page has 50 or 50,000 fans, Facebook just isn't delivering the results it did a couple of years ago. And if you're in charge of marketing in your business…you're likely feeling squeeze out by Facebook.
 
And you're not the only one…
And this 2.6% figure isn't something we made up…it isn't even our own research.
 
This is from social analytic and research firm Locowise: http://www.adweek.com/socialtimes/locowise-march-2015/619104
 
That's right…for pages with less than 500,000 fans on average only 2.6% of your fans ever have the ability to see your posts.
 
So even if you work really hard to get 5,000 fans to your Facebook page. 97.4% of your efforts are largely wasted because (again, on average) only 130 people will ever even SEE your posts…
 
…the engagement and click-through rates for the other 4870 fans will be a big, round, ugly number: 0%!
And this is not an accident!!
 
It's not your fault…
 
As a public company Facebook need to grow the profits for their shareholders and one of the ways they're going to do that is to make you pay for YOUR fans to see YOUR message.
 
Enter Facebook Ads…
 
The reality is that if you want engagement and traffic from Facebook today…it's going to cost you.
 
(But don't worry…as you'll soon see it doesn't need to cost very much, and if you do it right you can actually generate more revenue from your fan pages TODAY than you could back when it was "free".)
 
So how do you get around these changes?
 
Is there a system or "hack" that will give your posts the reach they once had and get your business the results you deserve and need to make a profit?
 
There is, and that's exactly what this page is all about…
We maintain around 30 Facebook pages (both for our own businesses and for clients) so when Facebook started to squeeze out organic posts from the fans of our newsfeed we knew we had to come up with a solution.
So rather than panic or even worse, give up, we got to work…
The result of all our testing and hard work is what we refer to as:
The Ultimate Facebook Ad Training consist of 17 easy-to-follow videos with "over the shoulder training". The training incorporates all the best practices to execute successful and profitable campaigns.
Here's a sampling of what's covered in our training…
How to turn $6 into 11,303 views with a few simple clicks of the mouse…
How to

turn COLD TRAFFIC into a PURE GOLDMINE

using "low friction advertising"…
How to get a 387% higher conversion rate than your competitors…
The

8 hottest ways to use Facebook ads

at the moment…
How to maximize your profits using "custom audiences"…
Facebook Ads "

Do's and Don'ts

- Ignore these and you will lose money FAST, (or even worse, your entire account - could get banned by Facebook!)
The four types of posts you absolutely MUST use to maximize user engagement…
How to

use Facebook to build ultra-responsive BUYERS lists

primed and ready to buy whatever you're selling…
The four different posting methods that get seemingly unlimited traffic... even on a tiny budget… 
PLUS 3 EXTRA BONUSES
…and soooo much more.
Personally, I wouldn't attempt anyone start advertising on Facebook today without having a proven, step-by-step training guide to follow, and this is especially true if you're "experimenting" on behalf of someone else (like a client or a boss).
I mean it…
The thing is this. I have been a full time online marketer since 1999, 17 years now. In that time I have sold 10s of millions of dollars' worth of products and services and generated a personal profit for myself of over $6 million dollars.
I've already done all the hard work for you! I've made tons of mistakes and lost tens of thousands (possibly even hundreds of thousands) over the year, figuring out what works (and more importantly what doesn't!)…
…my team and I do this stuff for a living and we have a lot of experience…
That's why we've decided to create viptraffictraining.com to share with others what traffic sources ACTUALLY WORK, and HOW to use them to make a profit!). With our easy-to-follow video training everyone, (even a non-techie), can duplicate the results we have had from our own and client websites.
In the past we never shared this powerful information and training, but now I've decided to make it available to a small number of people. (You'll understand why in just a moment.)
So there is no longer any reason for you do throw away your hard-earned cash on trial and error Facebook Ad campaigns!
Normally we sell this powerful Facebook Ad training for $97, but for a very limited time I'm going to let you have instant access to the Ultimate Facebook Ad Training for just $9.
Yep…$9 bucks. :)
You can choose between having a couple more coffees at Starbucks or you can:
Turn Facebook into a PROFIT MACHINE instead of wasting time posting updates to your Facebook page that only 2.6% of your fans ever see…
Save time (and a small fortune!) by doing Facebook Ads RIGHT from the start instead of learning everything from scratch…
Become the hero in your business by being the guy (or gal) who FINALLY makes Facebook profitable…

Avoid potentially-embarrassing "rookie" mistakes (including the big ones that could get your business banned from Facebook forever!)

Go from a few hundred views to literally THOUSANDS or even tens of thousands views, and then…

Convert those views into clicks, clicks into leads and leads into sales…
The choice is yours…
Click the "Buy Now" button to get INSTANT ACCESS and start driving profitable traffic from Facebook today…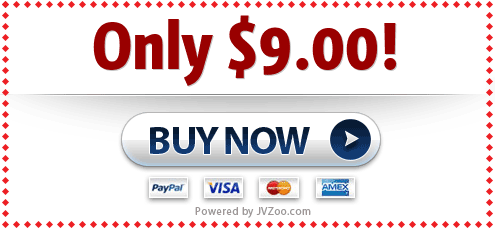 STILL NOT CONVINCED?
I really want to see you succeed with your Facebook Advertising campaigns so let me throw in some valuable bonus training:
MAXIMIZE YOUR PROFITS

Knowing how to drive cheap traffic from Facebook Ads is not enough if you want to maximize your profits. Normally 96-99 people from 100 who visit your website will leave without making a purchase (or taking the desired action you want them to), this training will put an end to that…

USE TARGETED ADS

Learn how to quickly and easily create LASER TARGETED ads to those people who are most likely to convert to sales in your business.

CASE STUDIES

See case studies from other businesses who are using Facebook remarketing to make more money from their Facebook Ads

THE MAGIC OF RETARGETING

Learn how to market specific products to visitors who were interested in your products again and again, without them ever coming back to your website.

REMARKETING STRATEGY

Customers who have seen remarketing ads are 70% more likely to complete a purchase than "cold traffic". This is why you NEED to learn how to do Remarketing on Facebook if you want to MAXIMIZE YOUR PROFITS from Facebook Ads.

FREE RESOURCES

Just like with the "Ultimate Facebook Ad Training" you will also get my Facebook Remarketing Special Report, "Cheat Sheet" and Resources list